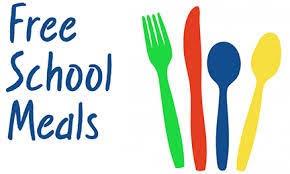 Dear Parents, Employees and Community Members:
The Calhoun School District will be making adjustments to the food distribution schedule as a result of the latest order from the Governor, beginning Tuesday, April 7th. Our plan is to deliver to the same sites, but make deliveries only on Tuesdays and Thursdays. We will still be delivering meals to cover for five days, but in larger quantities for the scheduled distribution days. Recipients will need to make plans for the transport of the larger quantities on the distribution days. For information on the estimated times for delivery to each of the locations, go to the Calhoun County School District Facebook page or visit the district website (calhounflschools.org).
Sincerely,
Darryl Taylor, Jr.
Superintendent
Meal distribution sites and delivery time:
Tuesday Delivery-Children will receive meals for Tuesday and Wednesday

Thursday Delivery-Children will receive meals for Thursday, Friday and Monday
Per USDA regulations, children must be present in order for meals to be provided.
Tuesday and Thursday

Delivery Times

Apache Road & Hwy 274

10:00 to 10:15

St. Mary's Missionary Baptist Church

10:30 to 11:00

Mossy Pond Library

10:30 to 11:00

Carr School

10:45 to 11.15

Hugh Creek Library

10:45 to 11.15

Blountstown Church of God

11:15 to 11:45

Shelton's Library

11:15 to 11:45

Kinard Library

11:30 to 12:00

Ochessee Park

11:30 to 12:00

Altha School

11:30 to 12:00

Blountstown High School

11:30 to 12:00

Blountstown Elementary (Site 2)

11:30 to 12:00

Scott's Ferry Fire Department

11:30 to 12:00